Our
Security Systems

Integrate with Existing Sensors

Integrate your older wired or wireless alarm system sensors with your new security system.
Speak with a Security Consultant to learn about easy and economical business security system upgrades.

Request a Call Back
Commercial & Business Security


Security System & Alarm Monitoring Packages
Customizable and expandable business security systems with alarm monitoring.

Business Monitoring Basic
(Monitored via POTS/Analog Phone Line)
Inquire about
Business Monitoring Basic

Business Monitoring GSM
(Monitored via Cellular)
3x Motion Sensors
OR - Glassbreak, Smoke, CO, Flood Sensor
Inquire about
Business Monitoring GSM

Smart Business Monitoring
(Monitored via Cellular)
1x Neo Control Panel & Keypad
or IQ4 Touch Control Panel
3x Motion Sensors
OR - Glassbreak, Smoke, CO, Flood Sensor
Inquire about
Smart Business Monitoring
Easily Upgrade and Add-on to your
Security System
The control technology available in our security systems can enable you to connect to remotely arm or disarm the entire system or various zones, monitor security cameras, receive notifications, and monitor & control connected smart devices from anywhere with an internet connection.
Choose from an array of compatible devices and sensors, including: motion sensors, door/window sensors, security cameras, smart lights, smart plugs, smart locks, smart thermostats, water shut-off valves, access control door locks, and more, all capable of integrating with your security system.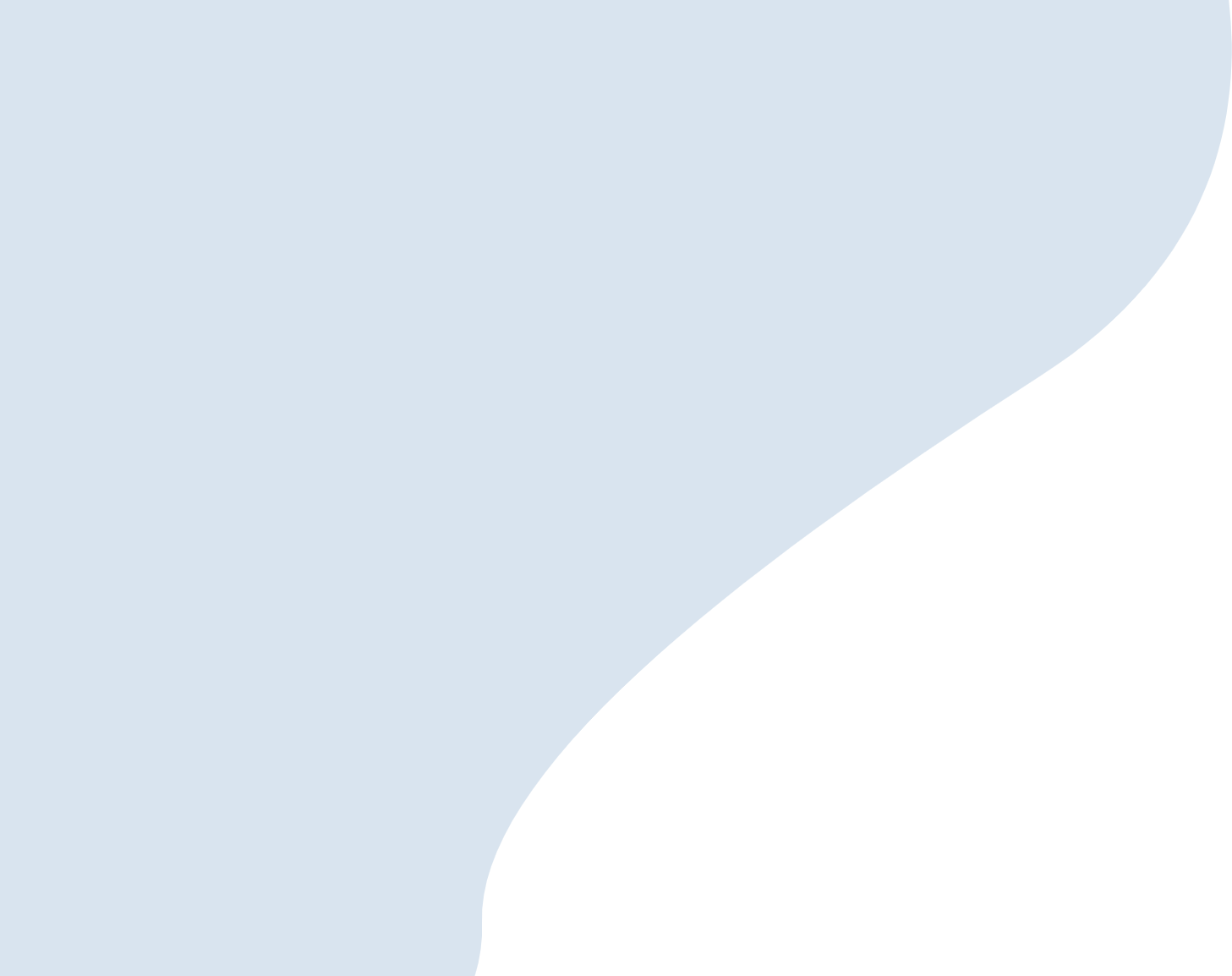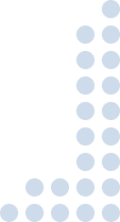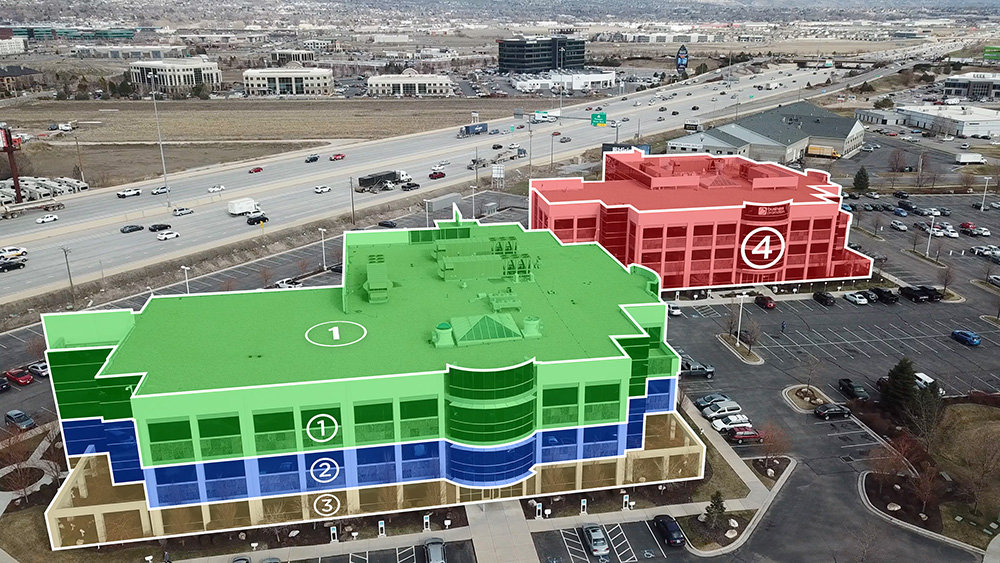 Custom Security Solutions
We have created security packages of our services and products that are most commonly purchased together to give you more value at less cost. All of our services are custom tailored to your needs, which means the price of packages will vary based on your custom solution and the additional equipment being added.
The Ultimate

Safety & Security
Burglary & Intrusion Detection
Fire Alarm & Sprinkler Monitoring
Remotely Control Smart Devices
Remotely Monitor your Security Cameras
Verify Guest Identity Before Granting Entry
Building & Zone Access Control
Remotely Monitor & Control Multiple Locations
Enhance your
Security System
Further ensure your employee's safety and building security with Alarm Response Guard Service, Alarm Response Video Verification, and Line Cut Protection.
Enhance the Alarm Response Video Verification service with Alarm Response Guard Service to save emergency services resources from being dispatched to false alarms, by dispatching a security guard to your business to verify its security and determine whether to call police or fire services.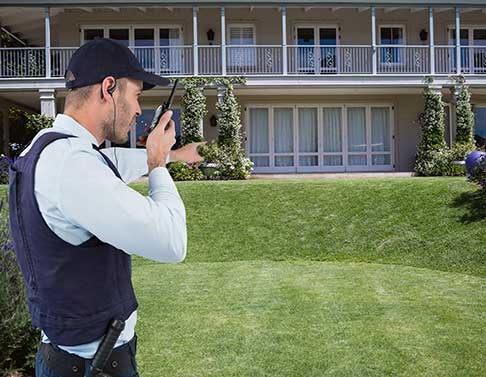 Alarm Response Guard Service
Alarm Response Guard Service is available with all alarm monitoring packages. With guard response service, a licensed & uniformed security guard can be dispatched, rather than police, when intrusion is detected and we cannot reach you.
Combine with Alarm Response Video Verification to enable instant, remote video verification when your alarm is triggered, before dispatching a guard or first responders.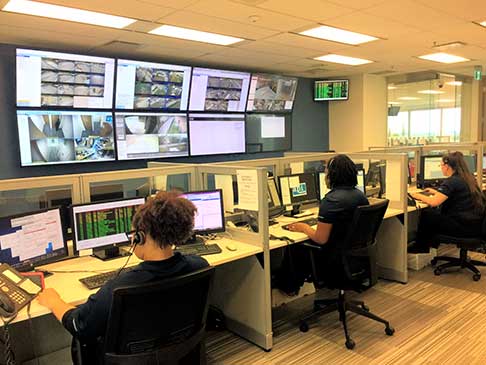 Alarm Response Video Verification
Prevent false alarms by enabling us to connect to your security cameras to verify if dispatching emergency services is required when your alarm is triggered and we cannot reach you.
Whether you're in or away, you can can rely on a.p.i. ALARM and our locally-operated, ULC certified alarm monitoring station.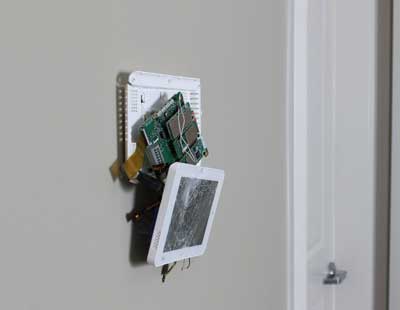 Line Cut Protection
Ensure protection against line cuts with a security system connected to our ULC certified alarm monitoring station via a wireless cellular connection.
Line cut protection refers to not only the ability for intruders to cut your phone line, but can also apply to how wired sensors are connected to your security system, ensuring the alarm triggers if tampering with a sensor or its wiring occurs.
Why Choose a.p.i. ALARM for
Alarm Monitoring
Our ULC certified central alarm monitoring station is fully-owned, staffed, locally-operated inhouse, and strategically located.
We use advanced monitoring technology to ensure failsafe alarm monitoring that has been awarded ULC certification for fire alarm, fire sprinkler, and security system alarm monitoring.
We also proudly maintain a 5 Diamond Monitoring Center designation from The Monitoring Association.
Speak with an a.p.i. ALARM Security Consultant to learn about easy and economical business security alarm system monitoring options.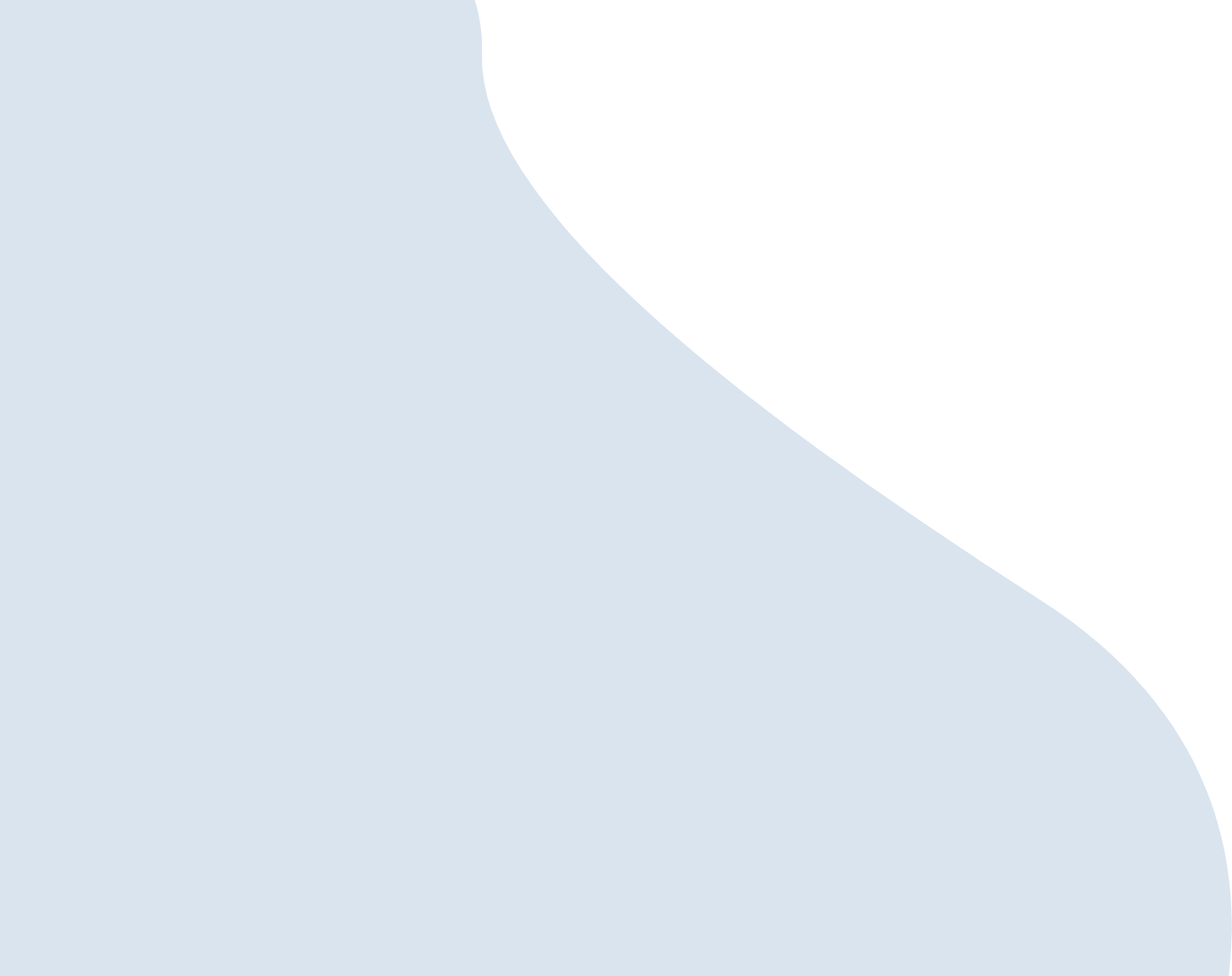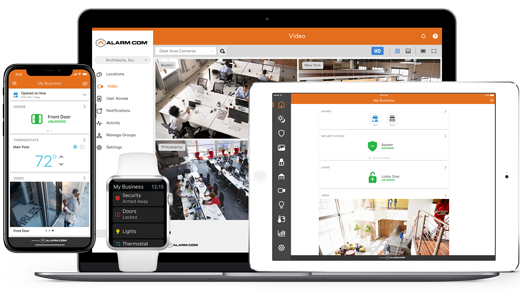 What to expect from
Alarm Monitoring
A professionally installed and monitored commercial security system is your best protection against the risk of loss caused by an intrusion. In a matter of seconds of detecting unauthorized entry, the security system alerts the monitoring station of an alarm. The signal is relayed via the telephone line, cellular transmitter, internet, or dedicated circuit to the monitoring station. Some systems use two of these technologies to achieve redundant reporting as recommended ULC (Underwriters' Laboratories of Canada).
After an alarm has been detected by an intrusion device, such as a motion detector, door sensor, personal safety device, glass break detector, or carbon monoxide detector, the monitoring station dispatches the correct responders or agency, and all activity is recorded for later review.
Alarm Monitoring
Features
Meet Regulatory Requirements
Protect Buildings & Assets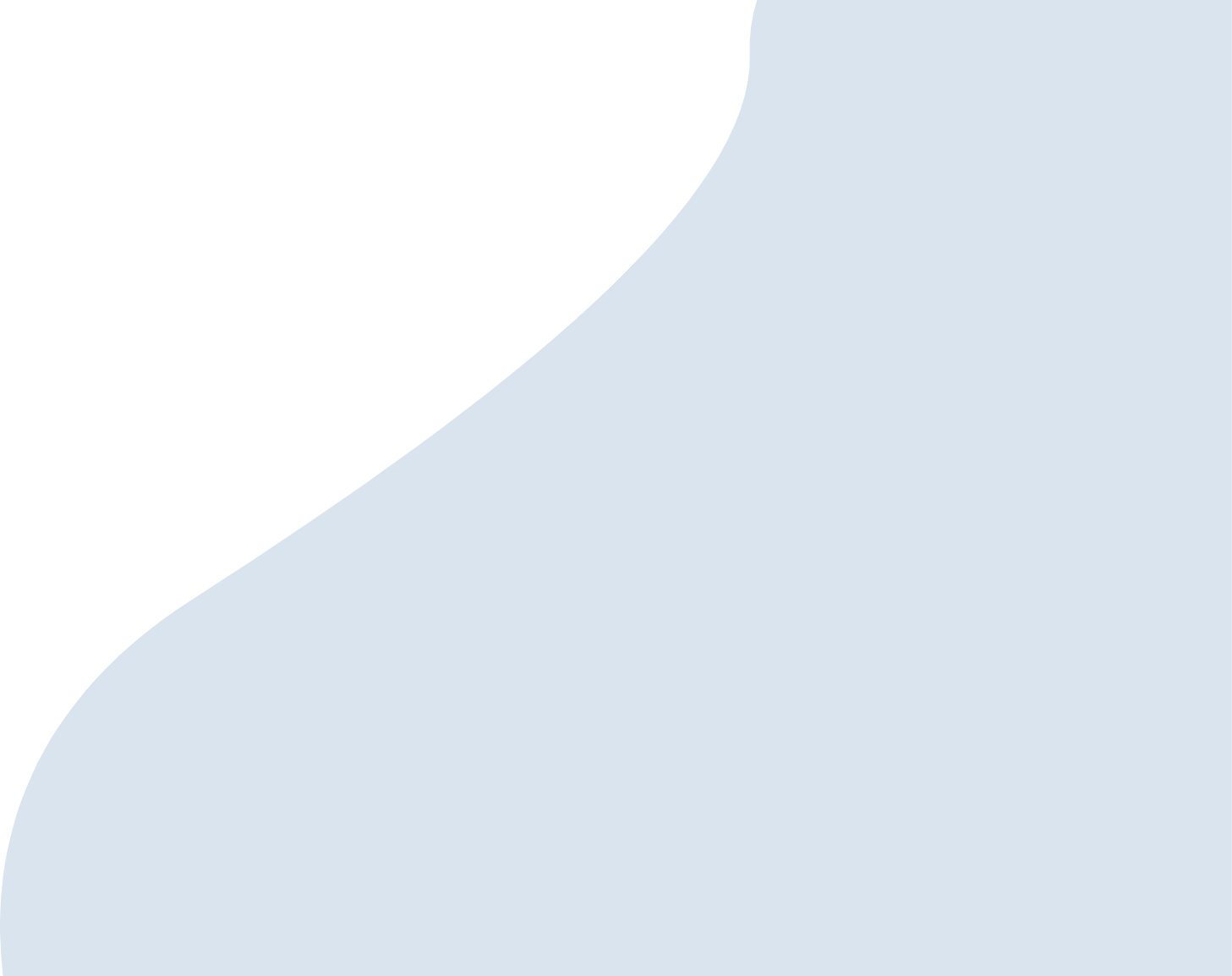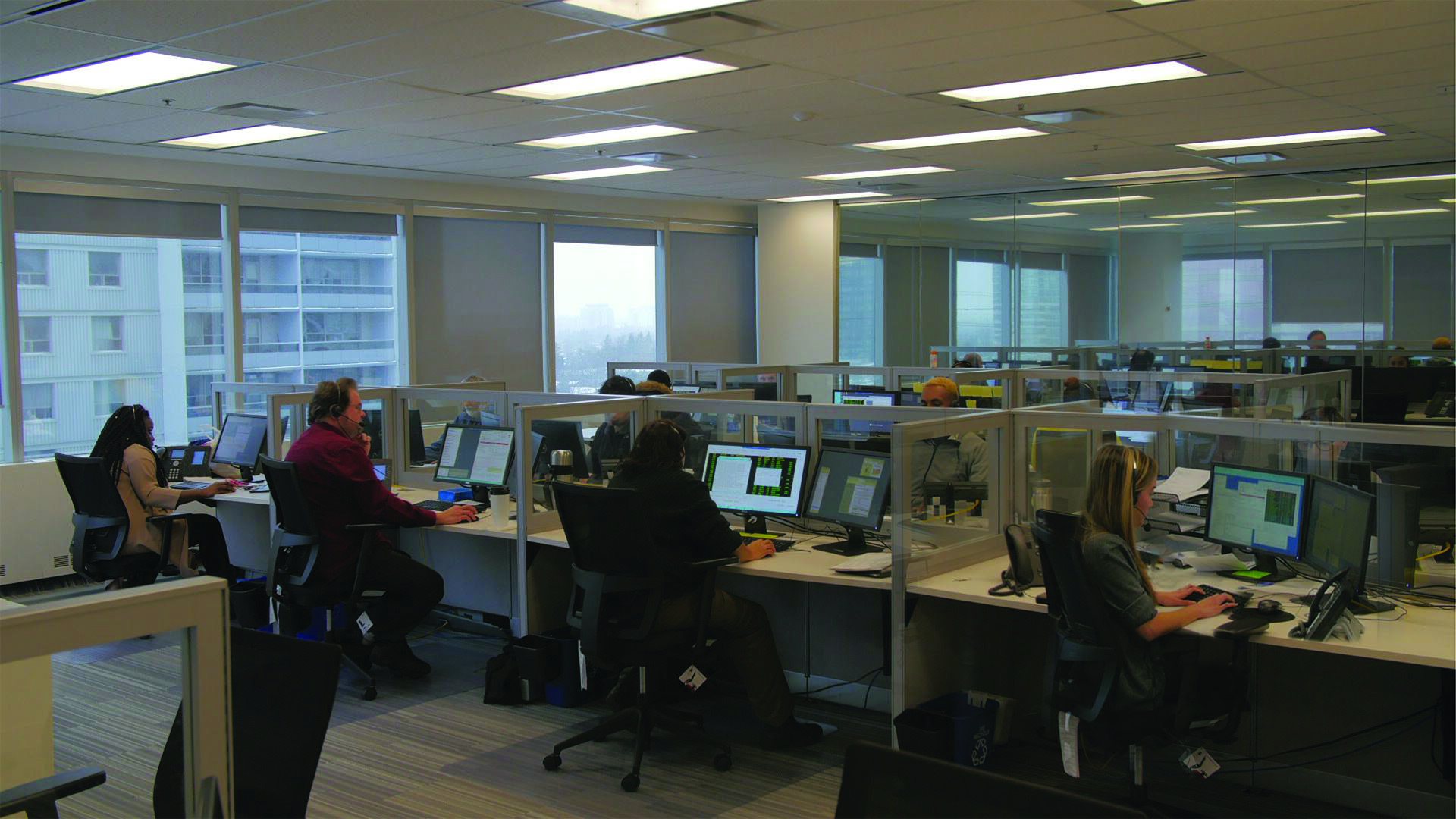 Benefits of
Alarm Monitoring
Our ULC certified alarm monitoring station is staffed by trained and experienced a.p.i. ALARM Security Experts, we are equipped to handle any disaster that may strike. There are many reasons why you should have a monitored security system installed in your business premises, such as a fire or a pipe bursting in the middle of the night, or a burglary. If the area is neither occupied nor monitored in the off hours, no one will be able to tell if the building has been compromised.
State-of-the-art systems with systemic redundancy for enhanced security
The a.p.i. ALARM Security Experts advantage. Support when you need it, where you need it.
Alarm monitoring services give you the first line of defense in calling emergency units in the event of a natural disaster, fire, or medical emergency, and correct evacuation of the building can commence immediately while the crews arrive. In turn, this may reduce the risk of life or property loss by getting the emergency units to the scene faster.
Alarm Monitoring for
Existing Security Systems & Sensors
Alarm Monitoring from a.p.i. ALARM can be integrated with nearly all existing security systems. Our Security System packages provide an easy upgrade option that can use existing wired or wireless alarm system sensors, alongside new devices & sensors.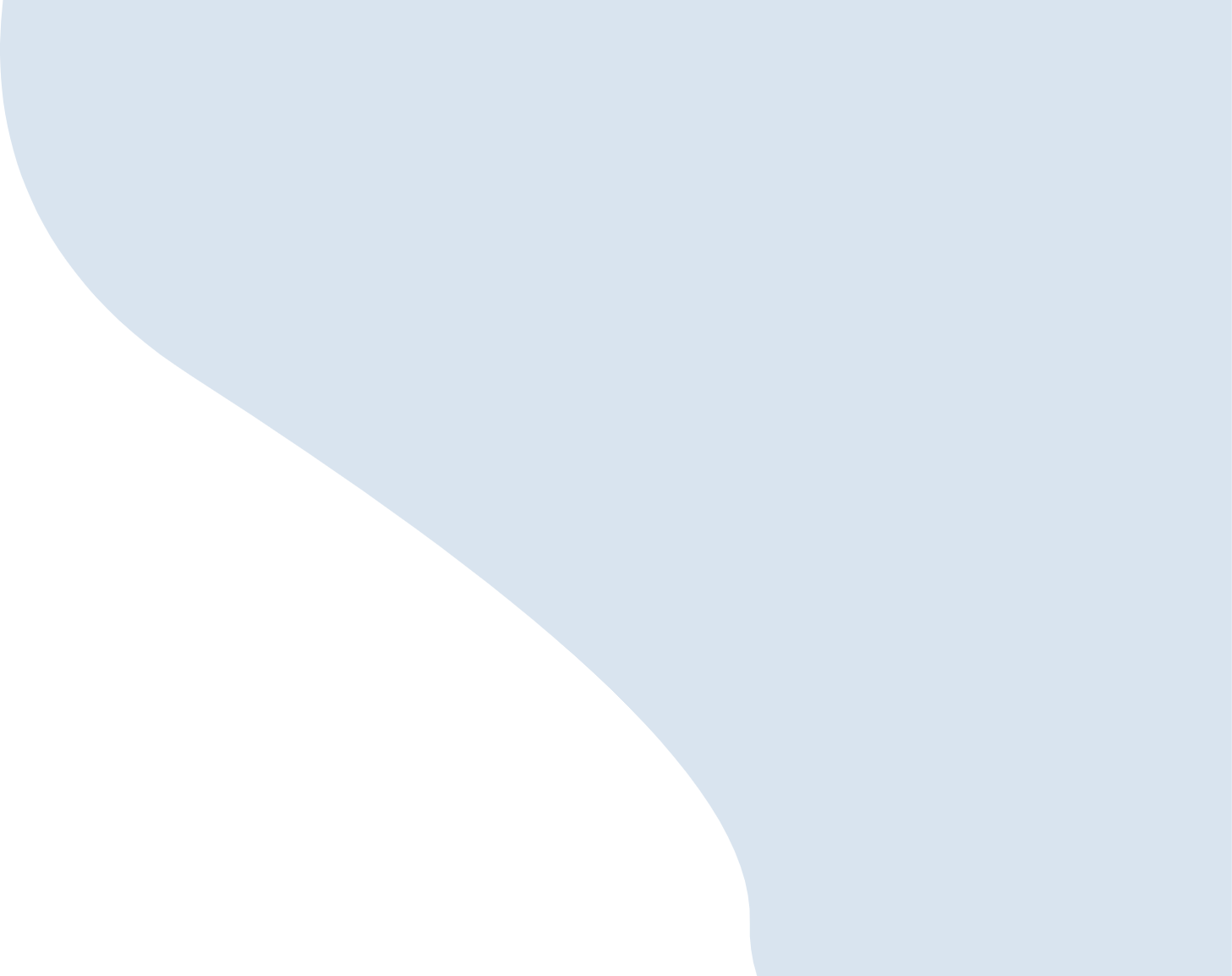 Smarter Ways to
Protect your Business




Compatible Sensors & Devices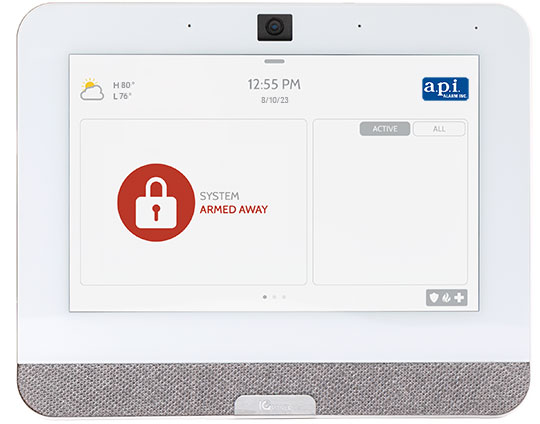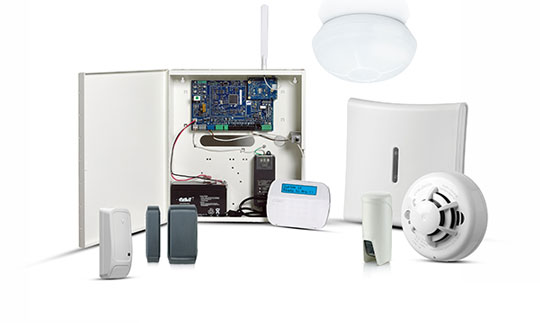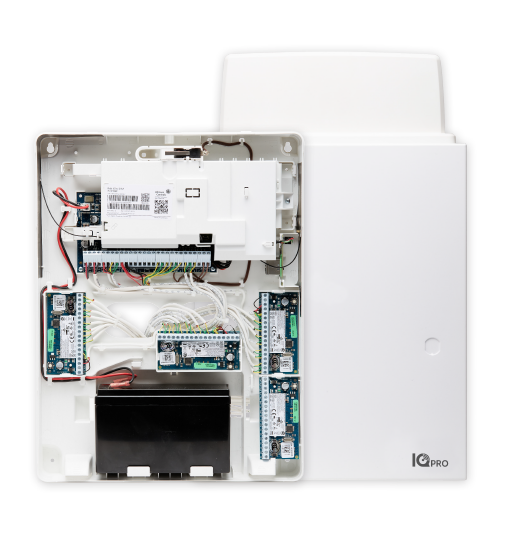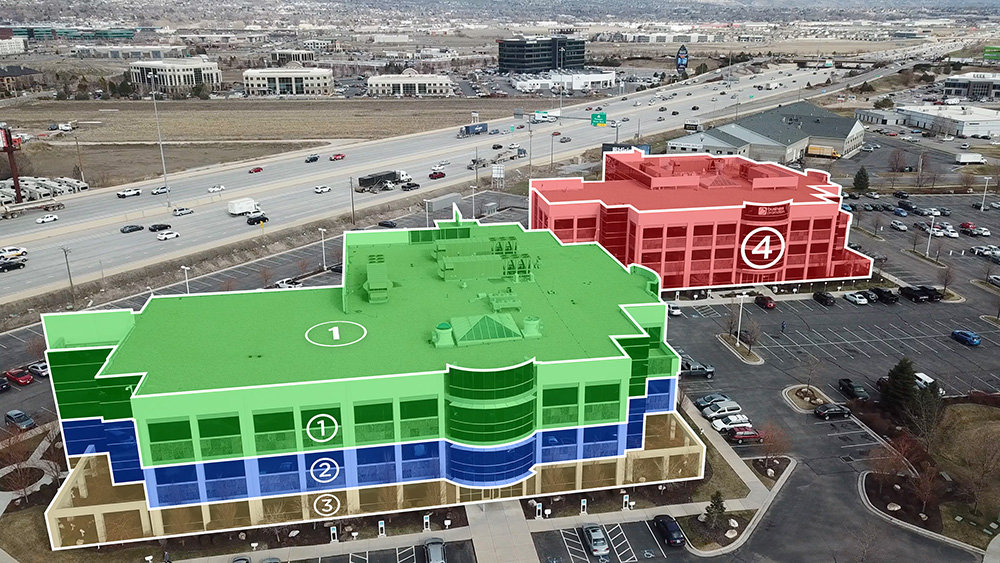 Multiple Zones/Partitions



Request
a Consultation
Connect with us today to receive a free, no-obligation consultation and quote.
Tell us more about your requirements and we'll customize a security solution for you.
"*" indicates required fields